Beijing International Craft Beer Exhibition
In the golden autumn of September, at 9 a.m. on the 9th, the long-awaited Beijing International Craft Beer Exhibition opened at the Yichuang International Convention and Exhibition Center in Daxing District, Beijing.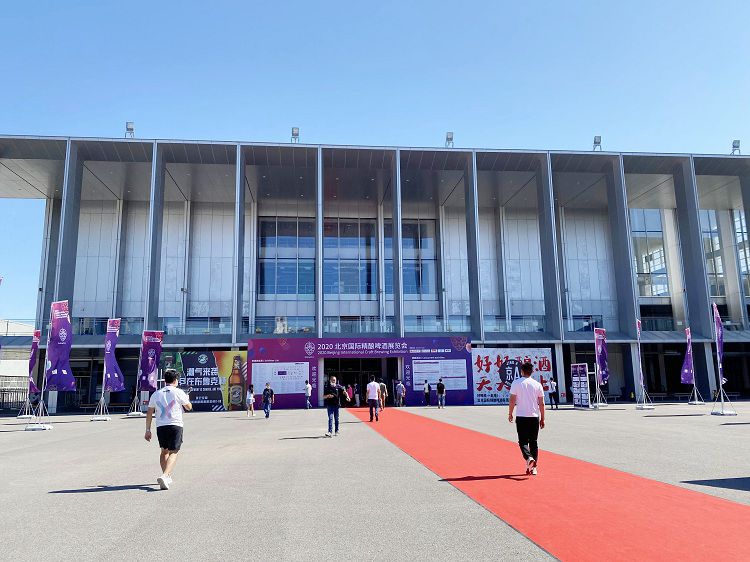 The atmosphere of the exhibition was warm. Shandong HG Machinery Equipment Co., Ltd., a one-stop manufacturer of beer equipment filling equipment, brought beer equipment and filling machines developed by the company to the largest booth in the venue. At this exhibition, Huiguan not only brought high-quality products, but also an excellent business team. The novel design appearance of the exhibits and the professional introduction of the business team have attracted the attention of many professional visitors.
The business team is smiling and showing full confidence.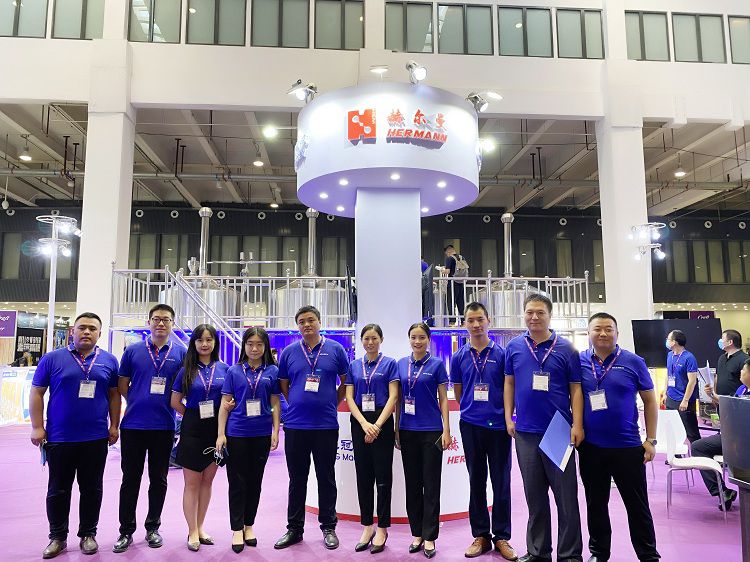 Below are the exhibits that attract professional visitors.
2000L 4 vessels beer equipment
This set of equipment includes mash tun, lauter tun, boiling tank and whirlpool tank. It is heated by steam and equipped with variable frequency raker, milling sieve, glass manhole, bottom and side heating jacket. The whole tank body adopts the most advanced polishing technology and the surface is polished three times, and the polishing accuracy reaches Ra0.4μm. All welding uses argon gas shielded welding.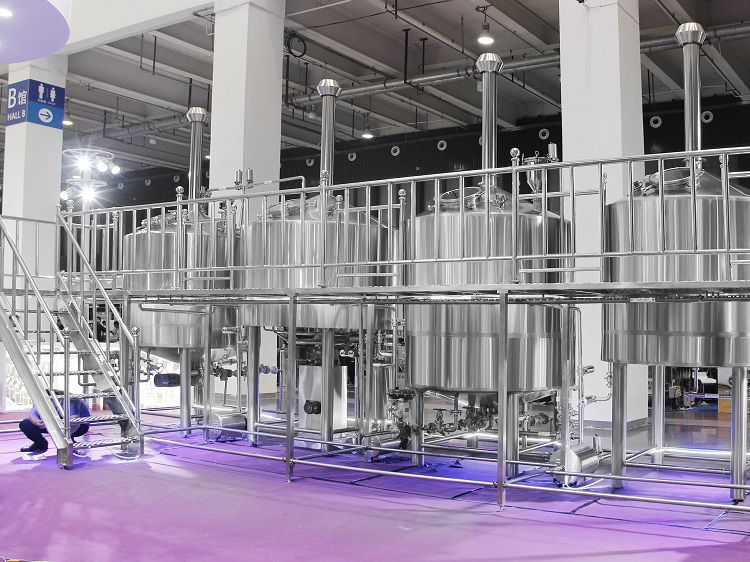 16-head glass bottle beer filling machine
The 16-head filling machine designed by HG adopts isobaric filling design, which can perfectly realize the requirements of twice vacuum, Co2 pressure preparation and isobaric filling. The machine can fill 2000 bottles per hour, high speed, compact design, stable operation and can maintain beer quality. Suitable for large and medium-capacity breweries.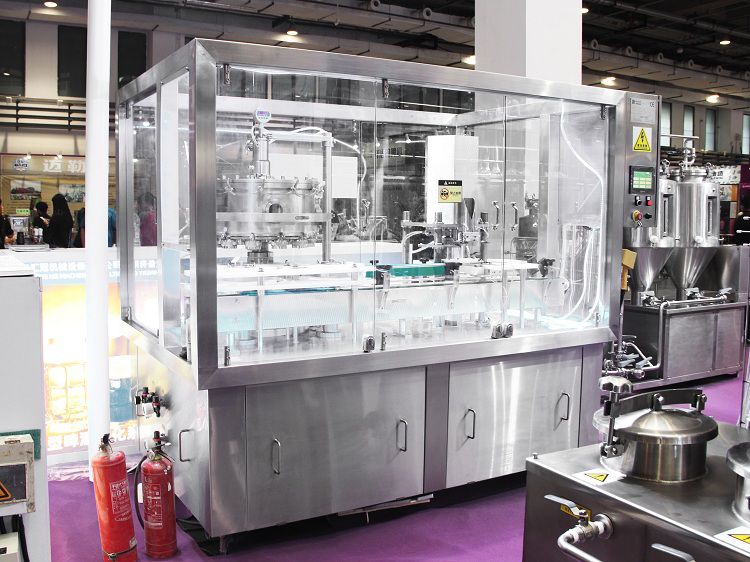 300L Combined three-vessel beer equipment
This is a 3 vessels mash sysetm, mash and kettle in one vessel, the other vessel is lauter and whirlpool connection tank. This set of equipment includes an operating platform, sanitary stainless steel pipelines, equipped with milling sieve plates and automatic degreasing functions.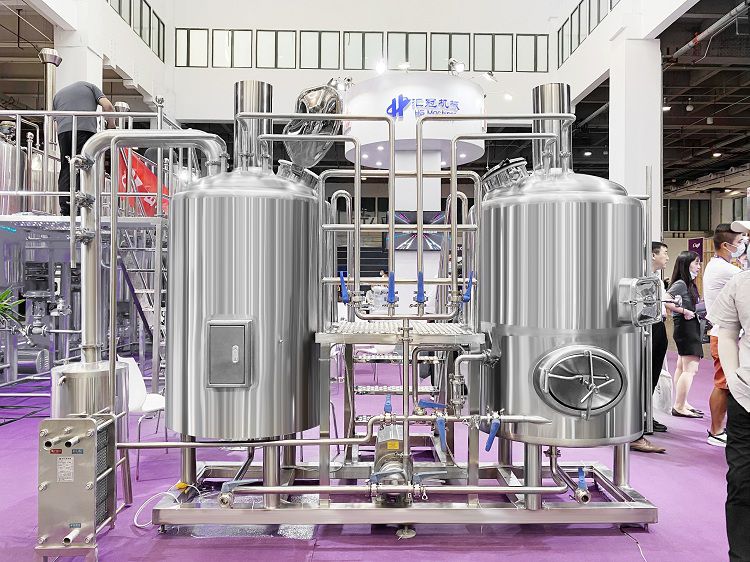 50L Home brewing equipment
This equipment is our new product, including mash equipment, fermentation equipment, refrigeration equipment and control equipment. It is suitable for home brewing enthusiasts as well as experimental teaching.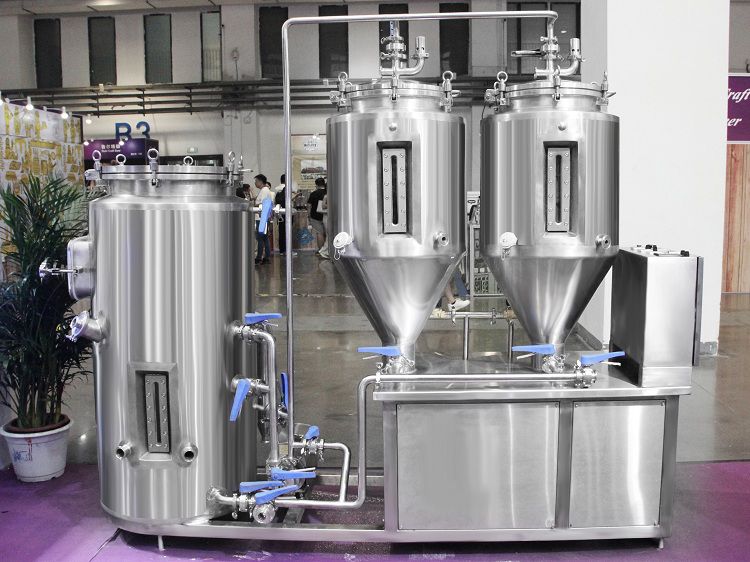 4-Head beer can filling machine
This is the most popular can filling machine and is also our patented product. The capacity is 300 cans per hour. It has a simple structure and easy operation. It is an ideal choice for small home brewing breweries.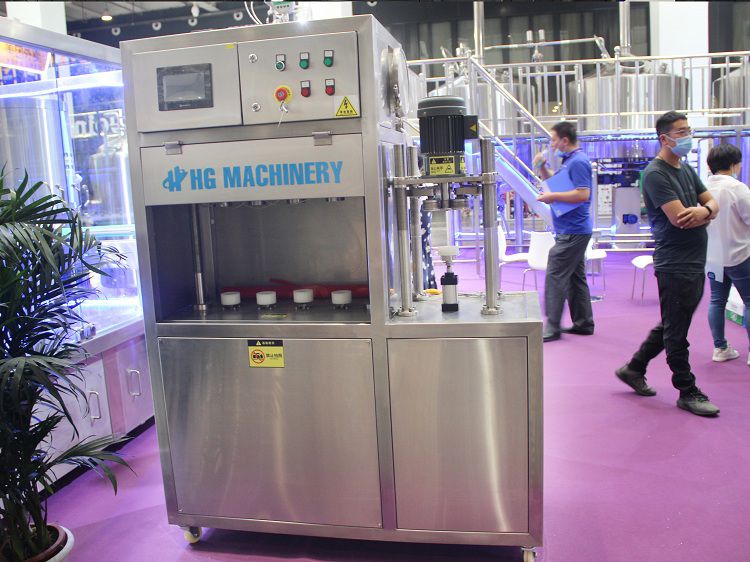 During the exhibition, the customer had communicated with us on the details of the project. With full enthusiasm for work, our sales manager enthusiastically explained our various products to exhibiting customers, and described our product features and advantages to customers. After customers have a certain understanding of equipment, they all showed a strong intention to cooperate with HG company, and they affirmed and praised the company's strength.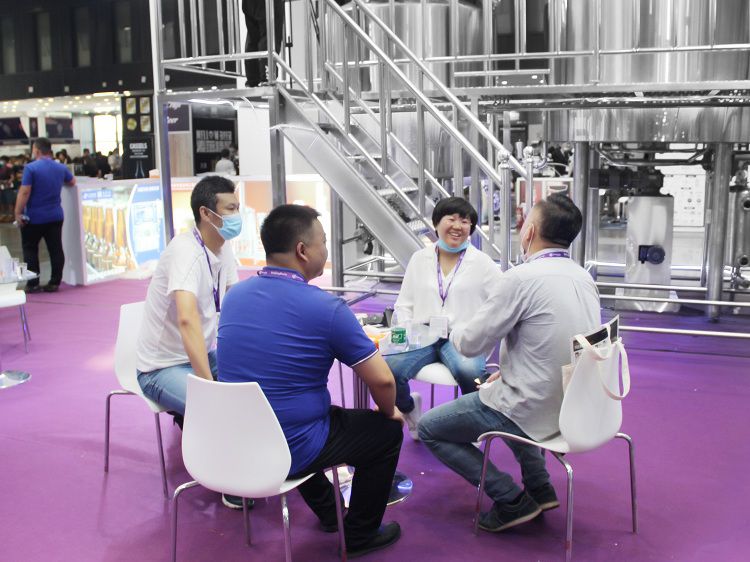 For a long time, HG company has maintained a close cooperative relationship with Qilu University of Technology. Combining teaching, research and production to achieve mutual benefit and win-win results. During this period, HG Company donated the can filling line to Qilu University of Technology to provide foundation and support for the development of teaching and research.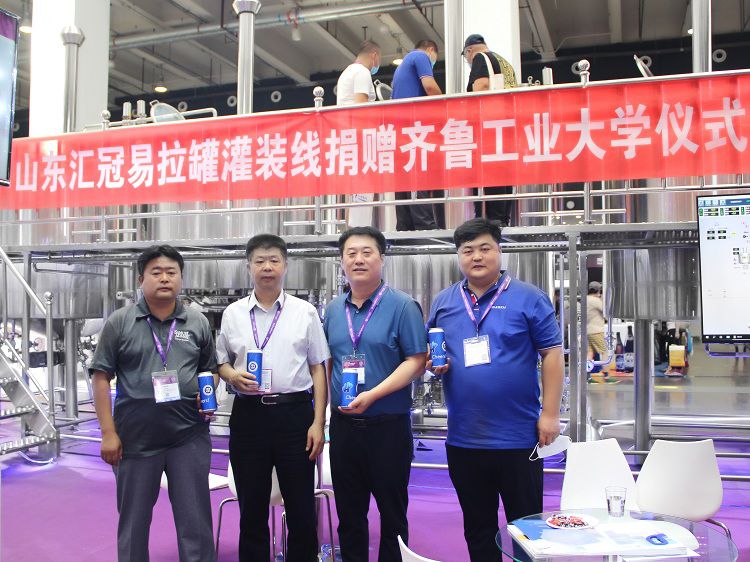 A few months ago, Shandong Linyi General Lu purchased a set of beer equipment from the company. This time I learned that Huiguan Company participated in this exhibition as the largest exhibitor. The customers from Linyi, Shandong Province came to the exhibition not far away, and reached an agreement at the exhibition, directly set the 16-16-6 filling equipment on the exhibition and signed A contract for a glass bottle filling line of 2000 bottles per hour.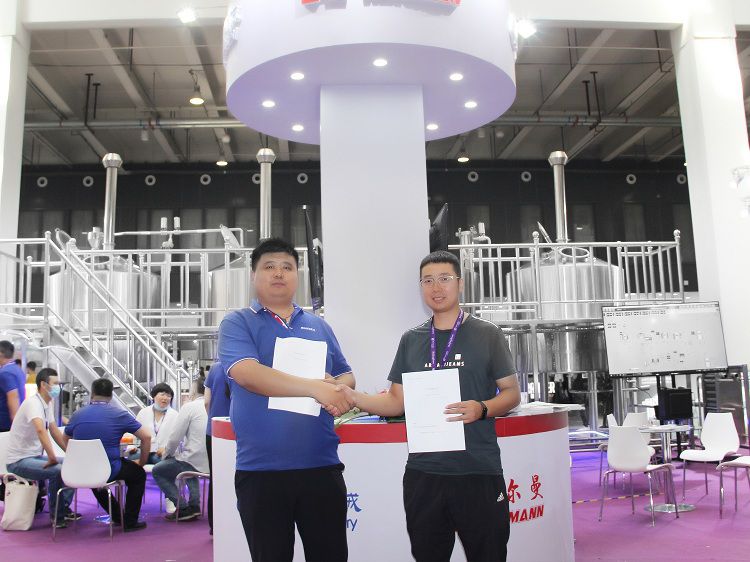 In three days, the Beijing International Craft Brewing Exhibition came to an end, and Shandong HG Machinery Co., Ltd. also achieved great success. Looking forward to our next exhibition.